Are you looking to increase the visibility of your website? WordPress SEO is a great way to do just that! With these SEO tips, you can boost your site's ranking and draw more visitors. Keep reading for some easy steps on how to get started with improving your WordPress SEO and learn what users and search engines are looking for.
WordPress Is SEO Friendly Out of the Box
WordPress is one of the most popular content management systems available today and it offers a variety of tools and features that make optimizing your website easier than ever before. By leveraging the power of WordPress SEO, you can improve your search engine rankings and drive more traffic towards your site. Whether you're new to WordPress or an experienced user, there are several ways to optimize your website for better visibility. Most people choose WordPress as their website's CMS because it's easy to use and SEO friendly out of the box.
Boosting visibility isn't difficult when you have the right resources at hand – so let's take a look at some handy tips on how to use WordPress SEO effectively. From keyword research strategies to meta descriptions and page optimization, we'll cover everything you need to know in order to get ahead in the game!
Optimize Your Permalinks
A well-crafted permalink can be the key to unlocking improved visibility for your WordPress website. Think of it like a secret code that helps search engine bots find and understand the content on your website. Optimizing your permalinks is an easy way to boost WordPress SEO, so let's take a look at how you can make sure they are working in your favor.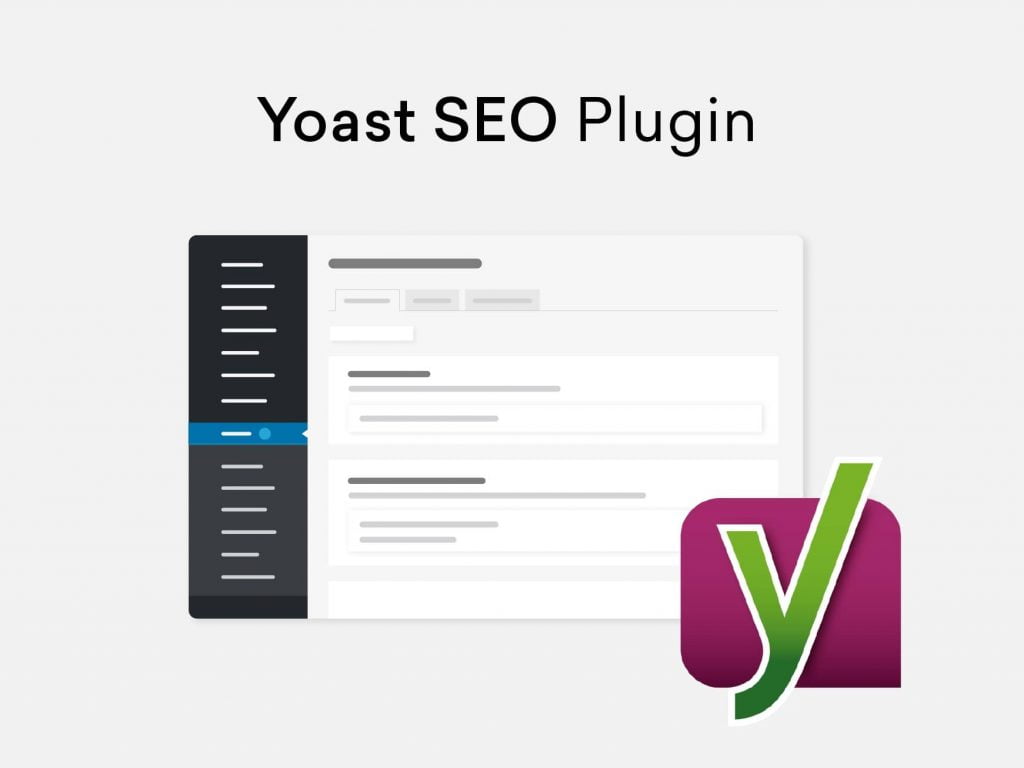 A popular WordPress SEO plugin: Yoast SEO
Having an SEO optimised WordPress website is key to driving more traffic to your site and ultimately, more customers. Yoast SEO is the most popular of WordPress plugins and is the go-to for most word press users looking to beef up their site's SEO.
This WordPress SEO guide provides a comprehensive list of steps you should take when adding the Yoast SEO plugin or Rank Math plugin to your WordPress website in order to have top rankings in search engine results. Additionally, this guide will cover what setting within Yoast SEO plugin you should optimise for each page, with focus on meta description optimization and more.
Let's kick off this WordPress SEO guide and find out why Yoast SEO and Rank Math are so popular and what SEO tweaks you can make on your WordPress dashboard.
Changing URL Structures
To get started, head into the Yoast SEO settings and change the default URL structure from plain numbers to something more descriptive. This will help both users and search engines better identify what each page or post on your WordPress website is about. Additionally, when creating new posts remember to include relevant keywords within the title tag as this sends further signals to Google about the subject matter found on that particular page or post.
Focus on the User Experience and Not Just SEO
The effort involved in optimizing your permalinks using Yoast SEO is minimal but its benefits are huge. Not only does it make navigating around your website easier for users, improving user experience (UX), but it also gives those searching online a greater chance of finding relevant content quickly and easily – which should mean more conversions for you through your WordPress website! The Yoast SEO plugin is a great affordable WordPress SEO plugin which is why it's a alternative to working with a WordPress SEO expert or agency.
Leverage Internal Linking Strategies
Do you want to increase your website's visibility? One way is by leveraging internal linking strategies. Internal links provide context and information on what a page or post is about, helping search engines understand the content better. Here are 3 ways to leverage internal linking strategies:
1. Contextual Links
Use contextual internal links which help visitors stay on your WordPress site longer. Contextual internal links connect related posts and pages together in an organized manner, allowing users to find more of what they're looking for quickly and efficiently.
2. Create Internal Links
Create internal links with keyword-rich anchor text as it helps search engine crawlers identify what the linked page is about faster. For example, if you have a blog post about SEO tips, you can link to another page using "WordPress SEO" instead of just "click here".
3. Add Relevant External Links
Relevant external links also boost your WordPress SEO efforts as long as the source is reliable and trustworthy. External backlinks give credibility to your content and show that there are other sources in agreement with its value. Make sure any external link points directly to the most relevant page from trusted websites.
Using these tactics will help make sure your website stands out among the competition while increasing its chances of being found online. And when done properly, these techniques should result in higher rankings and increased traffic!
Utilize Keywords Strategically
It's no secret that achieving success in SEO requires a strategic approach. But what exactly does this involve? To effectively boost your site's visibility and achieve higher rankings, utilizing keywords strategically is key.
Keyword Research
Knowing which words to use can seem daunting at first – but it doesn't have to be! It all starts with finding the right keyword for your page or post. Once you've identified your focus keyword, incorporate it into both the content of your page/post as well as the meta description, title tags and other elements. Additionally, using an SEO plugin can help ensure that you are optimizing each element correctly so nothing goes unnoticed.
Add Internal Links to Your WordPress Site
Finally, internal linking strategies should not be overlooked when trying to improve search engine ranking. By connecting relevant pages on your website together where appropriate, you will create a more user-friendly experience while also helping Google understand how everything fits together on your domain. TIP: Make sure to revisit and adjust these elements regularly – keeping up with changes in SEO trends is essential to staying ahead of the game!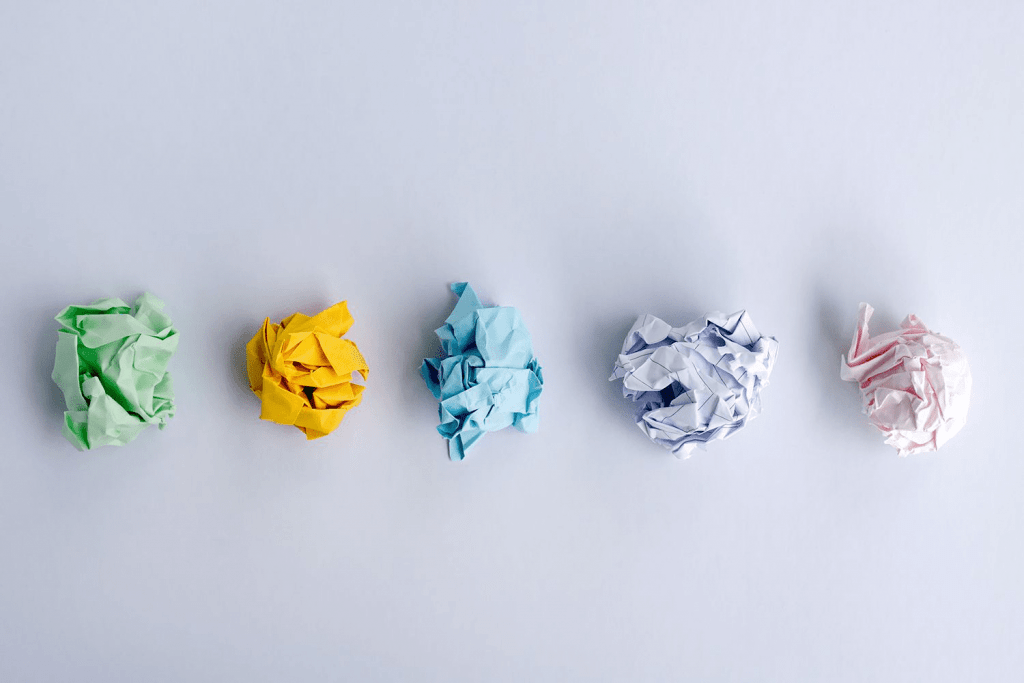 Take Advantage Of Image Optimization
When it comes to WordPress SEO, optimizing images is often overlooked – but not by savvy marketers! Sure, you can always just upload an image and call it a day. But if you want to stand out from the crowd and boost your site's visibility with maximum efficiency, taking advantage of image optimization should be at the top of your list.
Three Optimization Tips You Can Apply Today
Here are three tips for improving your website rankings through optimized visuals:
Utilize WordPress plugins designed to compress images automatically. This will make them smaller in size while maintaining their quality, so they don't slow down page loading times – something Google takes into account when ranking pages.
Add alt text descriptions to all uploaded images. Not only does this provide additional context that search engines may use when crawling sites; it also helps people who rely on screen readers or have difficulty seeing properly access content more easily.
Incorporate relevant keywords into filenames whenever possible. For example, if you're posting about cat toys, try 'cat-toy-example-image' instead of 'IMG_12345'. Doing this increases the chances that your images appear in Google Image searches related to those terms, thereby boosting online visibility even further.
The bottom line? Don't underestimate the power of image optimization when trying to increase site traffic! With these simple steps outlined above, getting higher rankings has never been easier. So get snapping – and reap the benefits of improved SEO today to start seeing your search appearance increase.
Compress And Optimize Your Website's Code
Are you looking for ways to compress and optimize your website's code? You can start by reducing page speed, which will have a major impact on your website performance. Here are three easy steps to get you started:
Use Gzip compression technology to reduce file sizes;
Minify HTML and CSS files by removing unnecessary characters like spaces, line breaks, and comments;
Improve the permalink structure of your pages.
Making sure your website is as fast as possible isn't just important for SEO purposes — it also makes for a better user experience. People expect webpages to load quickly these days and if they don't find what they're looking for right away, they'll leave. That means optimizing your site with techniques such as compressing images or using browser caching is essential to keep visitors engaged.
Help Search Engines Understand the Content of Your Pages
Additionally, having an effective permalink structure in place helps search engines understand the content of each page more easily so that they can index them correctly. This ensures that when someone searches for keywords related to your business, chances are higher that those pages show up in their results.
By following some simple optimization techniques like the ones outlined above, you can help ensure that users have a great experience while visiting your site — leading to increased traffic and conversions.
Make Sure Your Site Is Mobile-Friendly
Making sure your site is mobile-friendly should be a priority if you want to boost its visibility. You can start by double checking that all of the xml sitemaps, page redirects and other site settings are properly configured for mobile devices. This will ensure that search engines recognize your website as being optimized for smaller screens. Additionally, WordPress SEO best practices also involve using meta tags and ensuring that your content looks good on any device.
Test Your Site On Multiple Devices
Another way to make sure your website is up to par with mobile standards is through testing it out yourself! It's important to take time out of running your business to view how it looks from both desktop and smartphone devices. Doing this manually allows you to catch any potential errors before they affect user experience or damage your online presence.
Beef up the Performance
The work doesn't stop there though – once you've made sure everything looks great, don't forget about optimizing images and code in order to keep loading times short and sweet.
Enable Compression Tools
Compression tools like TinyPNG and GZip help speed things along so users won't get frustrated waiting for pages to load on their phones. Ultimately, taking the necessary steps towards making sure your site is mobile-friendly could prove invaluable in terms of driving more organic traffic.
Publish Quality Content Regularly
Publishing quality content regularly is the key to successful WordPress SEO. It's like a farmer sowing seeds: if you don't take time to sow them, firstly nothing will grow in your field and secondly, weeds will start growing instead of crops. So it's important for your site that you keep publishing high-quality content on a consistent basis. When creating content for WordPress sites, there are several things to consider:
Make sure each post or page includes keywords relevant to its topic;
Link existing posts within new ones for improved SEO rankings;
Include visuals such as images and videos where possible;
Secure quality backlinks from other websites.
These elements all help search engines recognize your website as an authority in its niche and boost visibility over time. As long as you publish engaging content that readers love, you'll be well on your way to achieving better organic traffic results!
Use Social Media To Increase Visibility
Leveraging social media to boost visibility is like hitting two birds with one stone. It can help you increase organic traffic and get the attention of your target audience with minimal effort.
You can use a variety of platforms such as Twitter, Facebook, Instagram, LinkedIn, YouTube, etc., to reach out to more people and make them aware of your content. Share snippets from blog posts or other forms of content on these channels regularly to maintain an active presence online.
Additionally, if you already have followers who are engaging with your content, it will be easier for them to share your content further. This helps build external links which can improve the SEO ranking of your website in search engines.
Monitor Your Social Media Analytics
It's important that while using social media for better visibility you keep track of how successful each platform is performing so that you can focus on those that work best for you and adjust accordingly. With thoughtful optimization and consistent efforts over time, you should start seeing results soon!
Make It Easy for Visitors to Share Your Content
A quick win is to add a social media sharing button on your blog post pages, that allows visitors to really quickly and easily share your content to their social media platform of choice. Having loads of social media shares will be beneficial to your website performance and helps you get those higher rankings in the search results.
Connect With External Sites
It is often thought that the only way to increase visibility for a website is through social media. However, connecting with external sites can also be beneficial when trying to boost site visibility. By utilizing an XML sitemap and making sure content is optimized for other search engines, it's possible to create a steady stream of organic traffic from outside sources. It's important to remember however that not all external links should necessarily be followed; by using "nofollow" attributes in HTML you can ensure link juice doesn't leak away from your own pages.
Guest Blogging on External Websites
Additionally, guest blogging on other websites or even offering your services as an authority figure within a relevant niche can help gain additional exposure. This technique helps make connections with people who may have never heard of your website before and encourages them to pay attention once they do stumble upon it. While this isn't always necessary, being active on various websites allows more opportunities for potential customers and readers to discover what you're doing online.
Ultimately, the main goal here is to think beyond just optimizing content around keywords but rather look at ways in which others might find out about your website. Through strategic partnerships and collaborations, one can easily broaden their reach while strengthening their brand presence at the same time.
With these tips in mind, anyone can effectively use external links and xml sitemaps as part of an effective SEO strategy that increases overall visibility for their website over time – no matter if its WordPress or any other platform!
Install Analytics To Monitor Performance
Analyzing website performance is like driving a car: the more you know about what's going on under the hood, the better chance you have of reaching your destination. Analytics can be an invaluable tool for WordPress SEO; with it, you'll get insights into how users interact with your site and make adjustments to optimize its visibility in search engine rankings.
Google Search Console and Yoast SEO
Google Search Console and Yoast SEO are two analytics solutions that offer powerful features to help improve search engine optimization (SEO). Google Search Console allows webmasters to monitor their sites' overall health by providing data such as indexing status, keyword rankings, crawl errors, server response time, etc., while Yoast SEO provides recommendations on improving various aspects of content structure including titles and descriptions.
Optimize Your Meta Title and Meta Description to Get a Higher CTR
Using these tools regularly lets you identify potential problems quickly and take corrective action before they become major issues. This helps ensure that visitors find your site when they perform searches related to relevant topics. What's more, tracking results over time enables you to measure progress and stay ahead of changes in the industry.
In short, installing analytics is essential if you want to maximize your website's visibility online. When you start monitoring your websites ranking in the search results, having poorly optimized meta titles and descriptions can become a bottleneck as you'll notice that having a low Click-Through Rate (CTR) can negatively impact your website.
Make Sure Your Site Is Secure
Securing your website is just as important as optimizing it for search engines. Ensuring that your site structure and content are secure can prevent malicious actors from accessing your data, and will also discourage search engines from flagging any suspicious activity on the site.
Maintaining a safe and secure environment starts with strong passwords to protect user accounts. This helps prevent unauthorized access, while also ensuring that everything remains above board in terms of SEO practices. Additionally, regularly updating plugins and software makes sure you're running the latest security patches, which keeps hackers at bay.
Safety Builds Trust With Your Website Visitors
Finally, making sure your SSL certificate is up-to-date gives visitors assurance that their information is being handled securely – an essential factor when they're browsing and considering doing business with you online. With these steps taken into account, you can rest assured knowing that both you and potential customers won't be exposed to any potential risks or threats.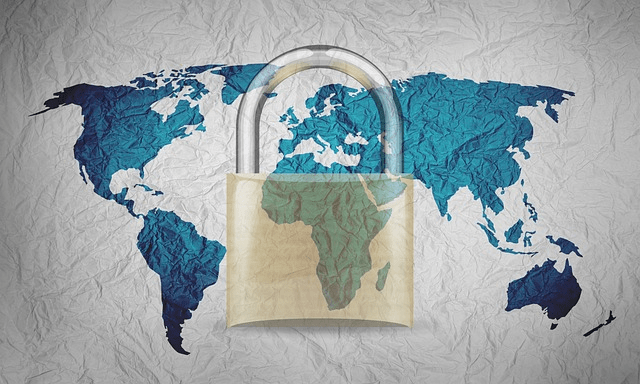 Establish Your Brand Authority
Do you want to establish your brand authority and boost search engine rank? Building a strong presence online is essential for businesses of all sizes. You can make it possible through WordPress SEO strategies that will help increase visibility on search engines. Let's take a look at the steps you need to take:
Start by optimizing your content with keywords related to your business, so that when potential customers are searching for what you offer, they find you easily.
Utilize structured data, which helps search engines interpret your site better and identify relevant information quickly. This also boosts ranking in SERPs (Search Engine Results Pages).
Create internal links between pages within your website; these linkages create an organized structure and navigability experience for visitors as well as higher rankings in search engines.
Include site links into every page as this provides additional avenues for users to explore more parts of the site. It also increases organic traffic from users who click-through those extra links.
These four tactics have proven effective time and again in helping companies gain greater visibility online and build their brand reputation over time. Implementing them should be part of your overall digital marketing strategy if you're serious about establishing yourself as the go-to source for whatever product or service you offer!
Compare Different WordPress Themes
Also don't forget to ensure that you've considered different WordPress themes before you start focusing on these WordPress SEO tips. Having a well designed website will make you stand out from all the templated WordPress sites out there, and having a better user experience like that will help your site's SEO efforts.
I also recommend looking at how user friendly each theme is. Some might use the WordPress block editor, such as Gutenberg, and others may have their own version. Personally, I like to use Divi for my websites as it is really well designed and brings a lot of performance boosts to the table.
Encourage User Engagement
Encouraging user engagement is a key component to boosting your website's visibility and gaining authority. Doing this through SEO on WordPress requires strategic planning, the use of plugins, and engaging content.
One way to increase user engagement is by utilizing an SEO plugin for WordPress like Yoast or All In One SEO Pack – both are highly rated and popularly used for optimizing posts and pages.
This will help you create content that appeals to search engine algorithms as well as readers. Furthermore, it's important to add internal links within your posts and pages when possible–this can lead to more visits from organic traffic due to better ranking in search results.
Focus On Creating an Interactive Experience
Another great way to promote user engagement is by having interactive features on your site such as polls or quizzes which attract visitors while also increasing their time spent on page.
Additionally, being active in social media networks with relevant content shows current followers that you are committed to maintaining an online presence regularly. These simple steps taken together can have a big impact on WordPress SEO efforts overall!
Use Structured Data Markup
Engaging your users is important for a successful website, but it isn't the only way to boost visibility. Structured data markup can also help you get noticed by search engines and improve your site's appearance in their results.
Search engines understand structured data better than they do human language. It helps them organize information on webpages so they appear more prominently when people use specific keywords or phrases — including yours!
When you add structured data markup to your pages title tag and content, search engine algorithms are able to recognize this easily. This means that when someone searches for something related to what you're offering, your page will have higher chances of appearing higher up in the list of results – giving you an edge over other websites competing for attention.
Create Structured Data With Rank Math
Structured data markup is one of many tools available to make sure your website stands out from the crowd. Take advantage of its potential today and see how quickly it can impact your visibility online!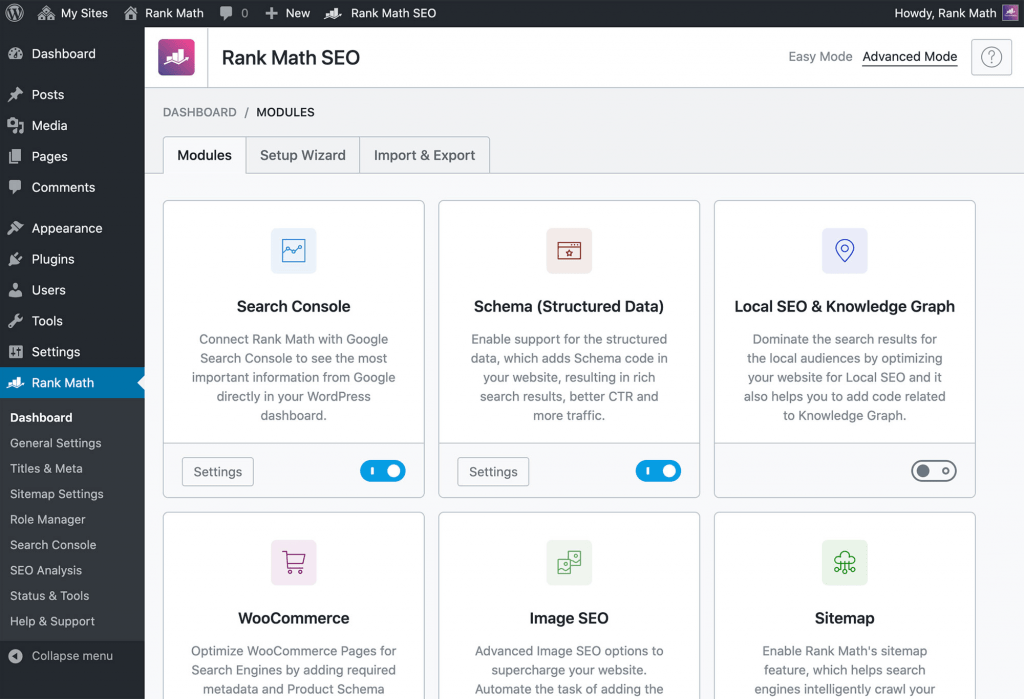 Ensure Search Engine Indexation
Tired of your website being invisible to Google and Bing? Well, don't despair. There's a way that even the most green SEO can get their site showing up in search engine results: ensure indexation!
Getting your site indexed by search engines is easier than you might think. All you need is a good understanding of how it works and some simple tools – like setting up a free account with Google Search Console or Bing Webmaster Tools.
With these accounts, you'll be able to see exactly which pages have been indexed already and make sure any new content gets picked up by the popular crawlers quickly.
Sitemap, 404 Errors and Robots.txt
But wait there's more! Here are three key tips for getting your site indexed in no time:
Create an XML sitemap and submit it to both Google and Bing via their webmaster tools
Make sure all internal links are working properly (no 404 errors)
Ensure your robots.txt file isn't blocking Google crawler access
By following these steps, you can help guarantee that when people type relevant keywords into their favorite search engine, they'll find your website among the top results! So go ahead – take control of your visibility today!
Frequently Asked Questions
How Often Should I Post Content To Increase Visibility?
It's no secret that content is key to success when it comes to increasing site visibility. A 2020 study found that businesses who posted at least three times a week saw an increase in website traffic of over 50%. But how often should you post?
Quality over quantity should be the number one priority when it comes to posting frequency. You want your pieces to have substance, not just fill space on the internet. So make sure each piece provides value and offers something unique for readers.
Aim for 1-3 posts per week, depending on the length of each article or blog post and time available to write them. Additionally, regularly promoting an old post or page can also help maintain steady engagement with followers without compromising quality standards.
Optimizing an older post or page is another way to boost visibility without having to constantly create new material. If current information has become outdated since its original publication, update it with fresh stats or add more recent news stories as examples related to whatever topic you're discussing.
This will keep articles relevant while allowing search engines like Google, Yahoo, and Bing pick up on all the changes made!
How Do I Create An XML Sitemap?
Creating an XML sitemap for your WordPress website is an important step for SEO. It helps search engines find, crawl and index all the pages of your website, which in turn can help boost traffic and improve your position in search results. Unless you're experienced at coding, the best way to create a sitemap is by installing a plugin like Yoast SEO or Google XML Sitemaps that will generate one automatically. Once installed, either plugin will give you access to everything you need via your WordPress Dashboard, making it easy to manage and update your sitemap whenever needed.
What Happens To My SEO Efforts If I Archive Pages?
In order to get proper SEO results for your WordPress website, it is important to set up a WordPress address (URL) correctly. This includes setting up a "www" to non-www redirect. This means that when a user types in "www.example.com", they will be directed to the correct page on "example.com". This is important for SEO as it ensures that both versions of the URL are indexed and ranked in search engines.
Another important step to ensure proper SEO results is to ensure that there are redirects in place when archiving pages. When a page is archived, it is important to make sure that any visitors who may have bookmarked the page, or who may have a link to the page, are still able to access it.
Without redirects, the page will end up with a 404 not found error, which can have a negative effect on SEO rankings.
Fortunately, setting up a www to non-www redirect and archiving pages with redirects can be done easily with WordPress SEO plugins such as Rank Math and Yoast SEO. These plugins provide an easy to use interface that allows you to set up redirects with just a few clicks.
This ensures that all visitors to your website always end up on the correct page, and your website's SEO rankings remain high.
What Is The Best Way To Build Brand Authority?
The quest for brand authority is like a journey through an ancient forest, fraught with danger and full of unknowns. Along this path you will find mistakes, successes and lessons to be learned at every turn. To build your brands reach and visibility, here are three key steps that must not be overlooked:
Make sure that all content published on the website is of high quality and relevant to what you offer;
Ensure all titles, descriptions, tags and keywords accurately reflect the content being provided;
Focus on relationships within the industry by engaging in conversations, regularly monitoring comments and responding promptly.
These points may seem simple but they provide essential structure when it comes to SEO efforts. Creating valuable content that resonates with readers while also optimizing visibility can take time and effort – but these small steps can really pay off in terms of long-term success. Taking the time now to focus on building strong foundations will ensure sustainable growth as you navigate your way forward.
What Are The Most Important SEO Strategies To Focus On?
SEO is an effective way to increase your website's visibility and boost its rankings. But, with so many strategies out there, it can be hard to know which ones to focus on. So what are the most important SEO techniques for achieving success?
One of the key elements in maximizing your site's potential is understanding how search engines work. This means familiarizing yourself with various algorithms used by different platforms and their respective ranking systems. Knowing this information will help you better optimize your content and ensure that it stands up against competitors when it comes to organic searches. Quality link building should be a priority – both internally within your own website, as well as externally from other websites.
Focusing on creating relationships with high-authority sites can pay dividends in terms of getting more exposure through backlinks; these links show search engines that other reputable sources vouch for your page or content, thus increasing its credibility and authority in the eyes of the algorithm.
Internal links are an important and often overlooked part of WordPress SEO efforts. By creating internal links on your WordPress site, you help the search engine crawlers to better index your website so that it can have better visibility and more easily be found during searches. Additionally, they help reduce duplicate content since they provide a clear structure to the page hierarchy of your website.
Adding internal links also create pathways for users to discover more pages related to their queries without having to go through multiple steps. This is key to keeping them engaged with your website.
By utilizing these essential SEO methods – along with other tactics like using keywords strategically throughout titles and meta descriptions – you'll have greater chances at boosting traffic and rising up the SERP ranks!
How Can I Ensure My Website Is Secure?
Securing a website is one of the most important aspects of online success. It's not just about protecting your site from hackers–it's also about providing visitors with peace of mind that their visit and any data they share will remain safe. But how can you ensure security for your WordPress site?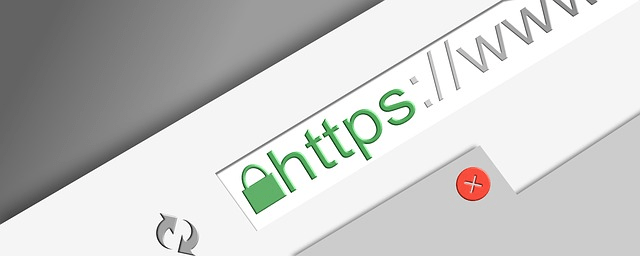 The first step in making sure your website is secure is to make sure it has an SSL certificate. This means that all the information shared through the website is encrypted, which helps protect against malicious actors getting access to sensitive information. Additionally, it's essential to use strong passwords for each user account on your site and update them regularly; this will prevent unauthorized access if someone obtains a password by guessing or other means. Finally, updating plugins, themes, and core software as soon as updates are available ensures that any vulnerabilities discovered previously have been patched up quickly.
It can be overwhelming to think about taking all these steps but having a secure website should be at the top of everyone's priority list when managing their site. By following best practices and keeping up-to-date with new developments in web security, you can give yourself confidence knowing that your WordPress site is protected from potential attackers–and provide assurance to customers who interact with your business online.
How Do I Know If My Website Is Being Indexed By Search Engines?
Search engine indexing is a crucial part of any website's SEO strategy. If you're wondering whether or not your website is being indexed by search engines, there are few simple ways to determine this.
Using Search Queries in Google
Firstly, you can use the 'site:' operator in Google and other popular search engines. Simply enter 'site:yourdomainname' into the search bar – if results appear for your domain name, it means that your site is indexed. You can also look at how many pages have been indexed with the 'Index status' option under 'Google Search Console'.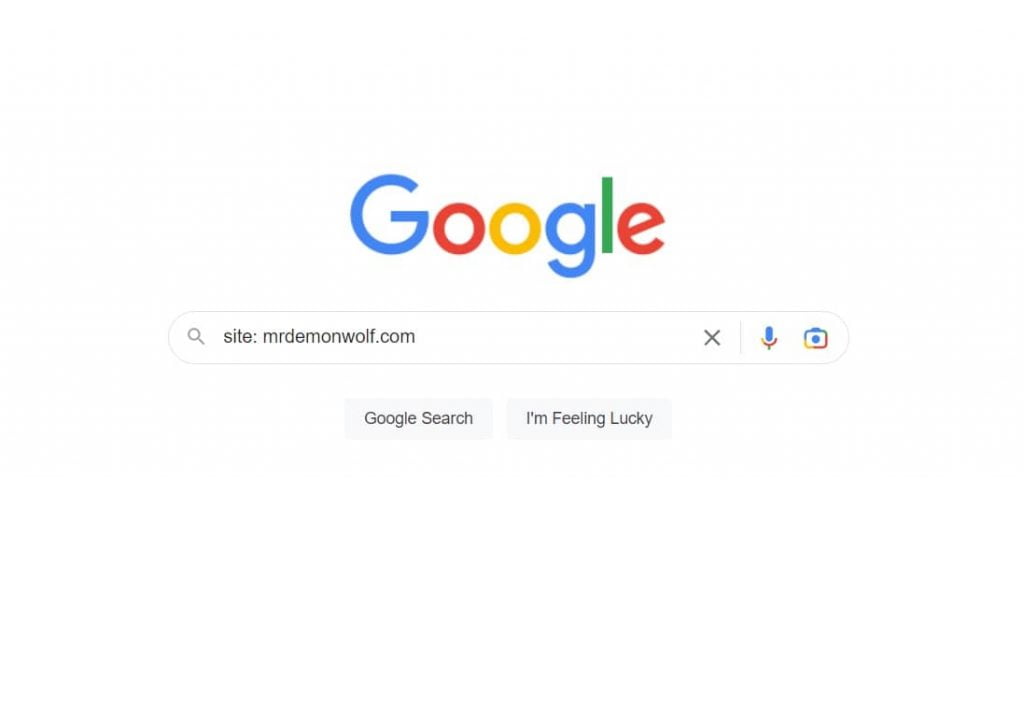 Secondly, another way to test if your content is getting indexed by search engines is to check its visibility on SERPs (search engine result pages). To do this, simply type relevant keywords related to what you offer into the search bar and see if your page shows up in the organic listings. Additionally, using tools like SEMrush will help you identify where you rank for certain keywords so that you can adjust your website accordingly.
There are several factors which influence how quickly websites get crawled and indexed. Ensuring that all images and files are properly tagged and making sure each page has unique Meta descriptions goes a long way towards helping search engines find and index your content faster. Also adding internal links throughout your blog posts helps keep users engaged while aiding crawlers navigate from one page to another easily.
Do I Need To Use Google Search Console?
Absolutely! Google Search Console is a free tool provided by Google that allows users to track their website's performance in Google search results. It provides data and tools to help website owners understand how Google crawls and indexes their website.
Users can use the tool to submit their website for indexing, request re-indexing of content, monitor the performance of their website, and troubleshoot issues that may be preventing their site from performing well.
With that being said, it's a must to create a Google Search Console account if you want to monitor your WordPress websites SEO performance.
Creating a free Google Search console account
To create a Google Search Console account, you will need a Google account. Once you have one, simply log in to the Search Console and click on the "Add a Property" button. From there, you'll need to enter the URL of the website or app you want to track.
Once you've entered the URL, Google will provide you with a code that you'll need to copy and paste into the HTML of your website. Once you've done that, you can start tracking your website's performance in Google search results.
monitoring your site health
Google Search Console helps website owners monitor their search appearance by providing data and tools that help them understand how Google crawls and indexes their website. It also provides information on how users are finding and interacting with their website.
This data can be used to optimize website content and structure, as well as identify any potential errors that may be preventing the website from performing well. Additionally, the tool can be used to submit sitemaps, check for malware, monitor page speed, and receive notifications when Google detects any issues with the website.
If a page is accidentally blocked for some reason and you prevent search engines from crawling this page, Google Search Console will notify you. Understanding how search engines navigate your website is an important part of Search Engine Optimization (SEO). Bonus tip: did you know that all your SEO efforts also help you rank higher on other search engines such as Bing? Make sure to check out Bing webmaster tools to see how your website performance increases as you start putting effort into making your WordPress site SEO friendly.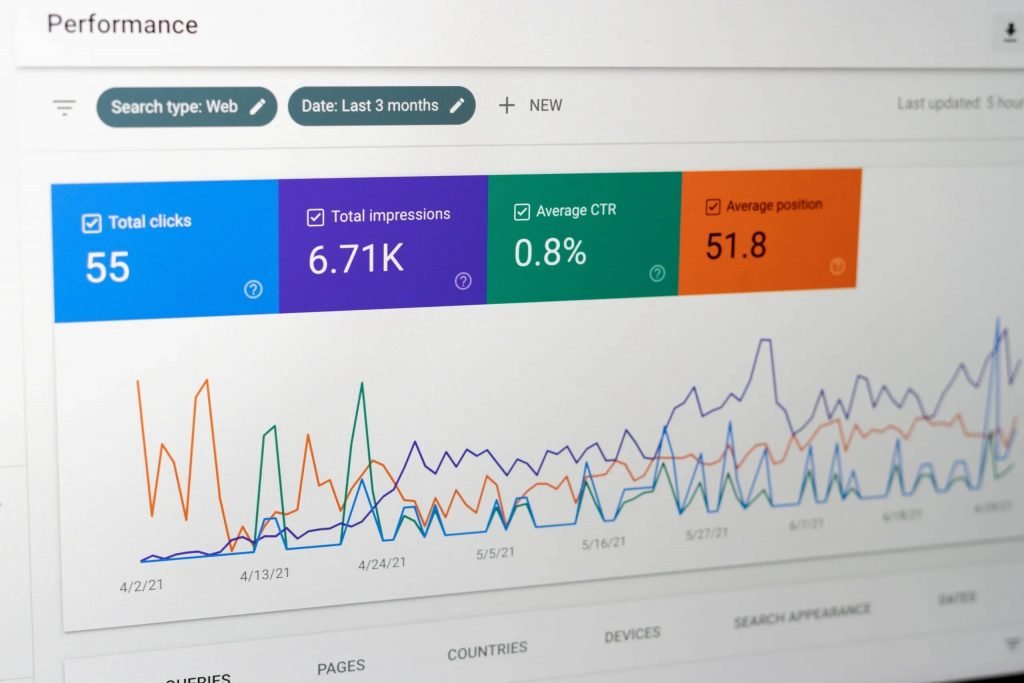 Which SEO Plugin Should I Use?
The Rank Math SEO plugin is my go-to tool for creating SEO-friendly content that optimizes the WordPress experience for the user. It helps me analyze each content piece I build by providing valuable insights into how well it will reach my desired audience. With helpful features like automatic XML sitemaps and keyword optimization, Rank Math allows me to easily craft meta descriptions and titles that will attract clicks.
With its tools, you get all the help you need to keep your site structure and SEO elements up to date. This means a perfect SEO friendly title tag and search engine readability, as well as an intuitive google preview feature.
Compared with other plugins available on the market, Rank Math offers a comprehensive suite of features designed to maximize site performance without requiring complex technical knowledge. Thanks to this great tool, efficient website optimization is easier than ever before – so you can focus on other important tasks like creating great content.
Better Results in a Shorter Time Span
Additionally, I find Rank Math's WordPress plugin to be an extremely convenient resource as it provides up-to-date WordPress SEO tips specific to each page and post I create on my website. Overall, Rank Math WordPress SEO plugin is a vital tool in helping me reach optimal WordPress ranking results without a hassle.
What's also important to note is that in terms of features, I think the free version of Rank Math might even have more features than the core paid version of Yoast SEO. With that being said, Yoast SEO is still a great plugin and it will most definitely help you optimize any of your WordPress site's meta descriptions, monitor your XML sitemap and create an optimised page title for your pages.
When Should I Add a Nofollow Tag to External Links?
A nofollow tag can be a great way to manage external links in your web content. It is important to nofollow external links if you link out to websites that have no control over the quality of their content or the validity of their information, as this can help protect your reputation and Google ranking. You should also nofollow any unverified third-party information such as user comments so search engines do not value these for your website score.
Useful for affiliate links or sponsored content
Additionally, nofollow can be applied to tracking URLs, affiliate links, sponsored content, and advertisements that point back to outside sources so no credit is given. All of these elements can add up quickly to devalue the integrity of your pages and could harm your organic search results. Nofollowing thoughtful external links gives you control over what websites are endorsing; it's essential for conscientious website owners who want good page rank and credibility with search engines.
How Do I Optimize My Meta Description and Meta Title Tag
Meta titles and meta descriptions are two important elements of on-page optimization that can have a significant impact on your website's click-through rate (CTR) from search engine results pages (SERPs). Here's how you can optimize them to get a better CTR.
Meta Title Optimization
The meta title is the title that appears at the top of the browser window and is also displayed as the clickable blue link in SERPs. To optimize your meta title, you should:
Keep it concise (around 60 characters) and include your primary keyword
Use descriptive language that accurately reflects the content of the page
Include a call-to-action (CTA) if appropriate
Avoid keyword stuffing or over-optimizing your title, as this can harm your SEO
Meta Description optimization
The meta description is the brief summary that appears below the meta title in SERPs. To optimize your meta description, you should:
Keep it under 155 characters so that it doesn't get truncated in SERPs
Use persuasive language to entice users to click through to your site
Include your primary keyword and related terms
Make sure it accurately reflects the content of the page
Avoid duplicate meta descriptions across multiple pages on your site
By optimizing your meta titles and descriptions in this way, you can improve your website's CTR from SERPs. When your meta titles and descriptions are engaging and accurately reflect the content of your site, users are more likely to click through to your pages. This increased CTR can, in turn, improve your site's overall rankings, as search engines use engagement metrics like CTR as a ranking factor.
Is WordPress Good For SEO?
WordPress is a popular content management system (CMS) that is often used for building websites and blogs. It is well-known for its user-friendliness and ease of use, making it a popular choice for both beginners and experienced website owners. When it comes to SEO, WordPress can be a good platform to use for several reasons.
Conclusion
It's no secret that SEO is essential for any website to be successful, so it's important to make sure you're taking all the necessary steps. With a few simple strategies such as posting content regularly and focusing on building brand authority, you can boost your site's visibility and have success in the long run. Search engine indexing is also key; if your website isn't being indexed then all of your efforts will go to waste. If you have a gorgeous contact page but your website fails to drive traffic, you won't have any new customers or leads coming your way.
Start With Small Steps, Update Your Title Tags
SEO may seem daunting at first, but it doesn't have to be like swimming through an ocean of sharks – with the right tips and tricks, you can rise above the competition with ease. Just like planting a tree whose branches reach out far into the sky, investing time and effort into SEO today will give you returns many times over in the future. So don't hesitate – take advantage of these tips now and watch your traffic soar!
Are you ready to work on your organic search results?
I hope I've been able to provide some useful insight on how you can use WordPress SEO tactics to increase your website's visibility. You'll reap the rewards if you stay focused and consistent – just remember that Rome wasn't built in a day! Got any questions? Shoot me a message through my contact page and mention your site address so I can take a look at your current SEO results.