Second project with WordPress for a client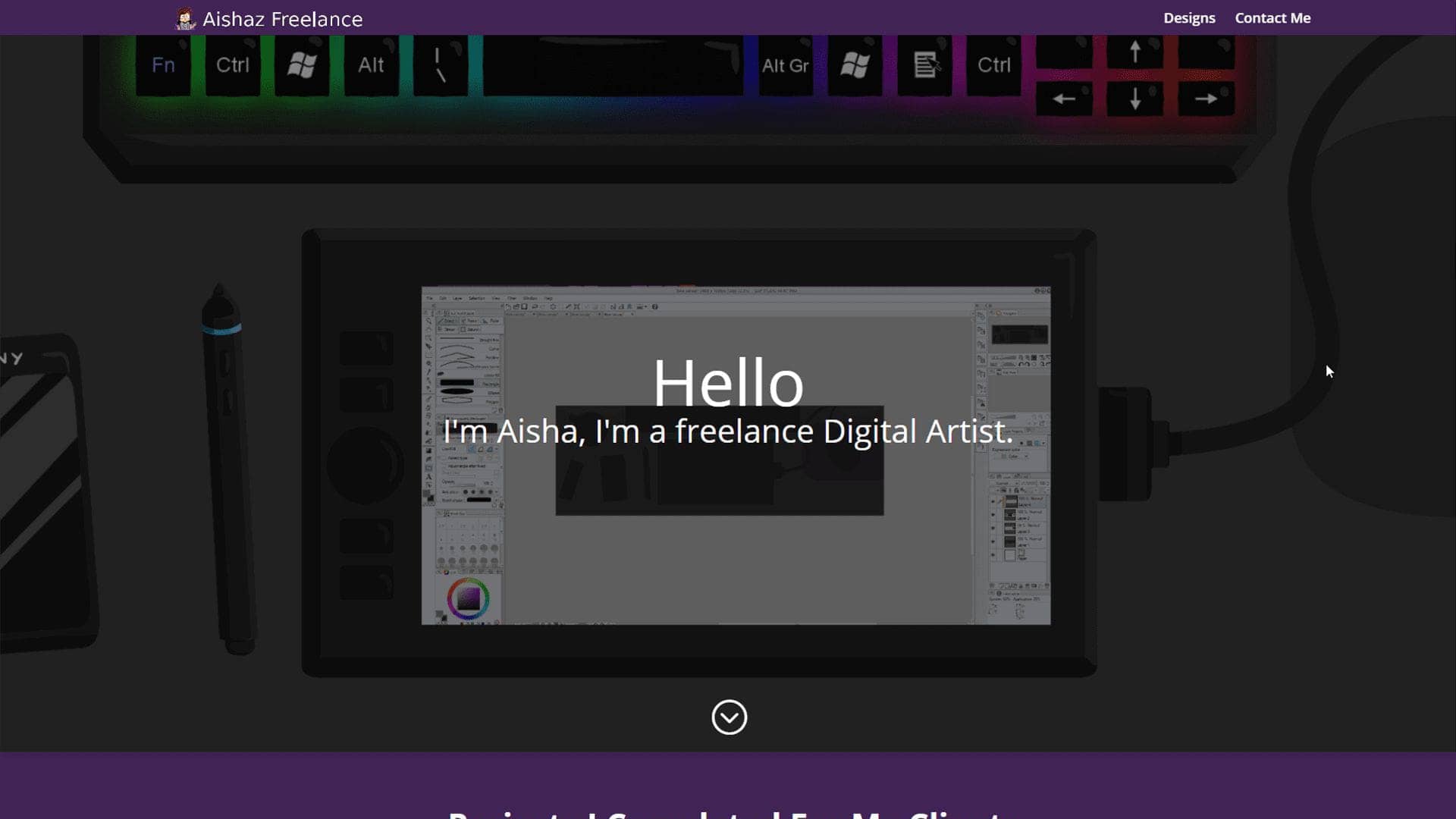 Since Aishaz Art was born, they have been passionate about creating custom-made digital artwork. Their specialty lies in creating profile pictures for clients to use on their social media platforms, and they strive to constantly develop their drawing skills each day.
At the outset of their quest, Aishaz Art availed itself of a third-party service which offered a subdomain and the branding of the hosting business. They had a domain name not in use. This gave me a wonderful idea to promote their sales and significantly enhance their SEO rankings. Consequently, I proposed setting up a new, contemporary, and stylish art website built on WordPress and to also utilize the domain for SEO enhancement. Additionally, this gave the client the capability to upload their own portfolio.
The client was ecstatic with their new website as it motivated them to strive to gain more customers. By making their portfolio more accessible and increasing their search engine rankings, they were invigorated with hope. Additionally, the importance of utilizing domain names to provide a distinctive brand identity was clearly demonstrated.
The findings indicated that they successfully enhanced the credibility of their illustrations. Furthermore, they could flaunt all their artistic pieces for customers, showcase reviews for their artwork, and get in touch for an artwork estimate.
Website project screen grabs
I'm Ready To work on your Interesting Projects
Address
635 3rd St
Beloit, WI 53511