Local business inside Irontek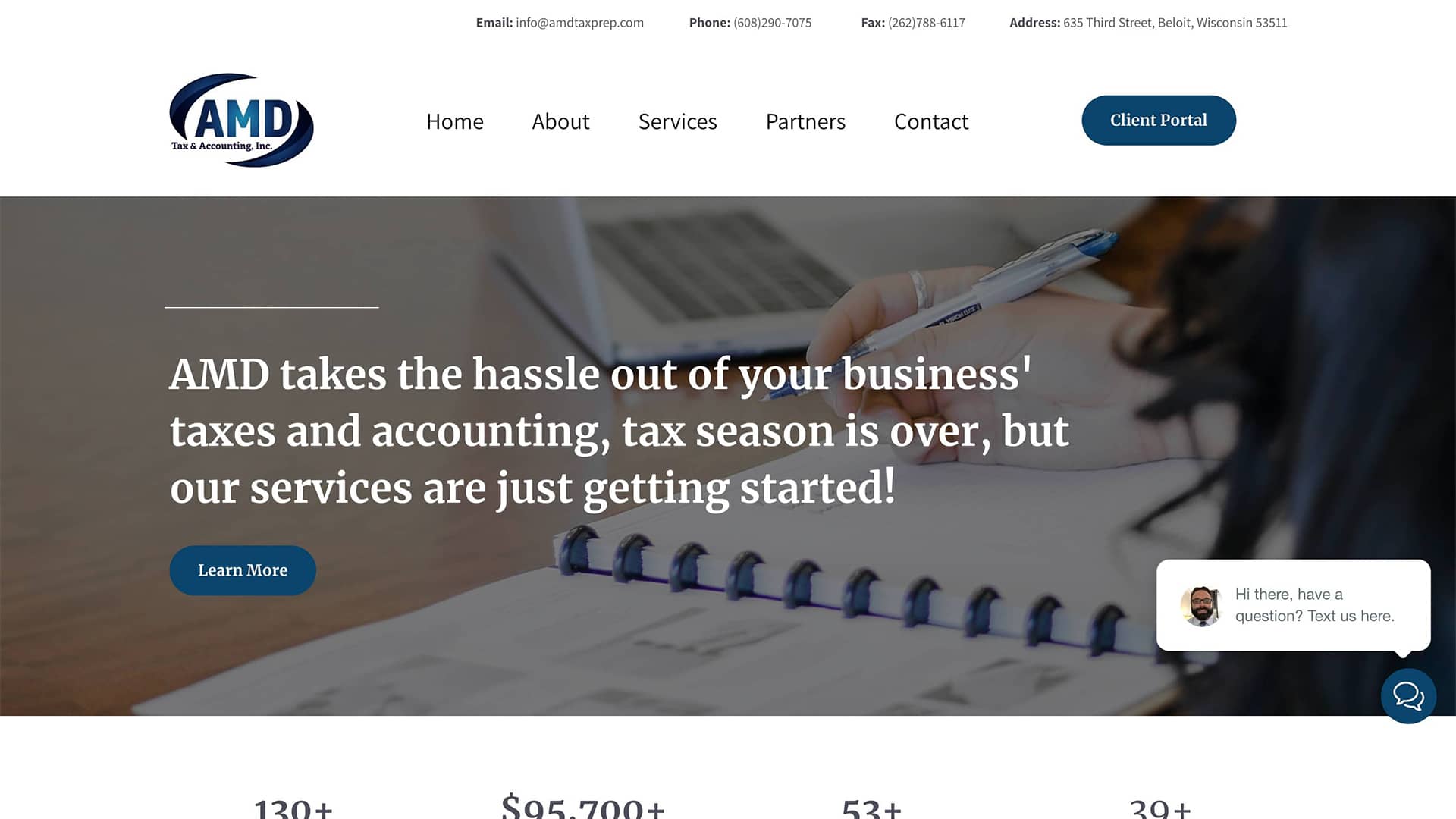 They are a full-service team, catering to the needs of small to medium-sized businesses. They specialize in setting up shop and provide assistance with accounting, personal and business tax services, and much more.
In an effort to foster their burgeoning business, they sought to build a modern, streamlined website complete with an integrated CRM.
I was delighted to assist the new website with a visually appealing layout, showcasing their services in a simple, easily discoverable area. This allows customers to quickly and effortlessly identify what they require.
A brand-new, state-of-the-art design was developed to cater to modern trends, incorporating powerful SEO capabilities and various CRM features to effectively track and nurture leads.
Website project screen grabs
I'm Ready To work on your Interesting Projects
Address
635 3rd St
Beloit, WI 53511