Most challenging task that I faced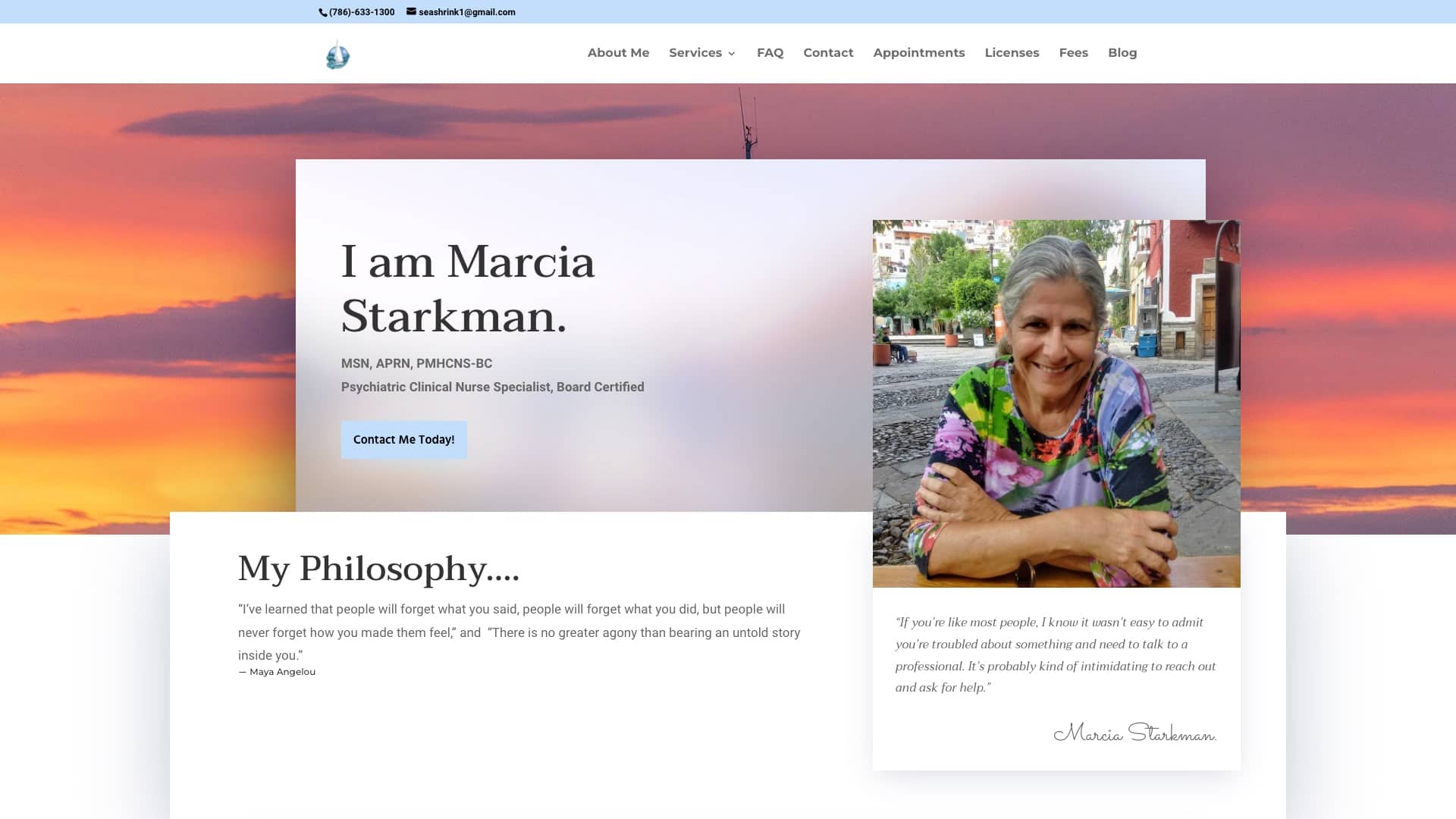 Sea Your Shrink, a Board Certified Psychiatric Clinical Nurse Specialist, offers assistance for Perinatal Mood and Anxiety Disorders as well as support for Young Adults and College Students.
After a series of failed attempts to create a website that displayed their services, the client contacted us. Additionally, the site was hosted on WordPress.com, which proved to be quite expensive without much reward.
Once we established a connection with them, we successfully cleaned up the aftermath. We developed a website from the ground up that encapsulated their idea of the sea. It was a challenging process, yet the result surpassed all expectations.
Their joy knew no bounds upon seeing the result of the website's redesign; it had been a veritable disaster prior to that. This success paves the way for them to grow their business further and aid those seeking out a therapist.
Website project screen grabs
I'm Ready To work on your Interesting Projects
Address
635 3rd St
Beloit, WI 53511