Project to learn front-end and back-end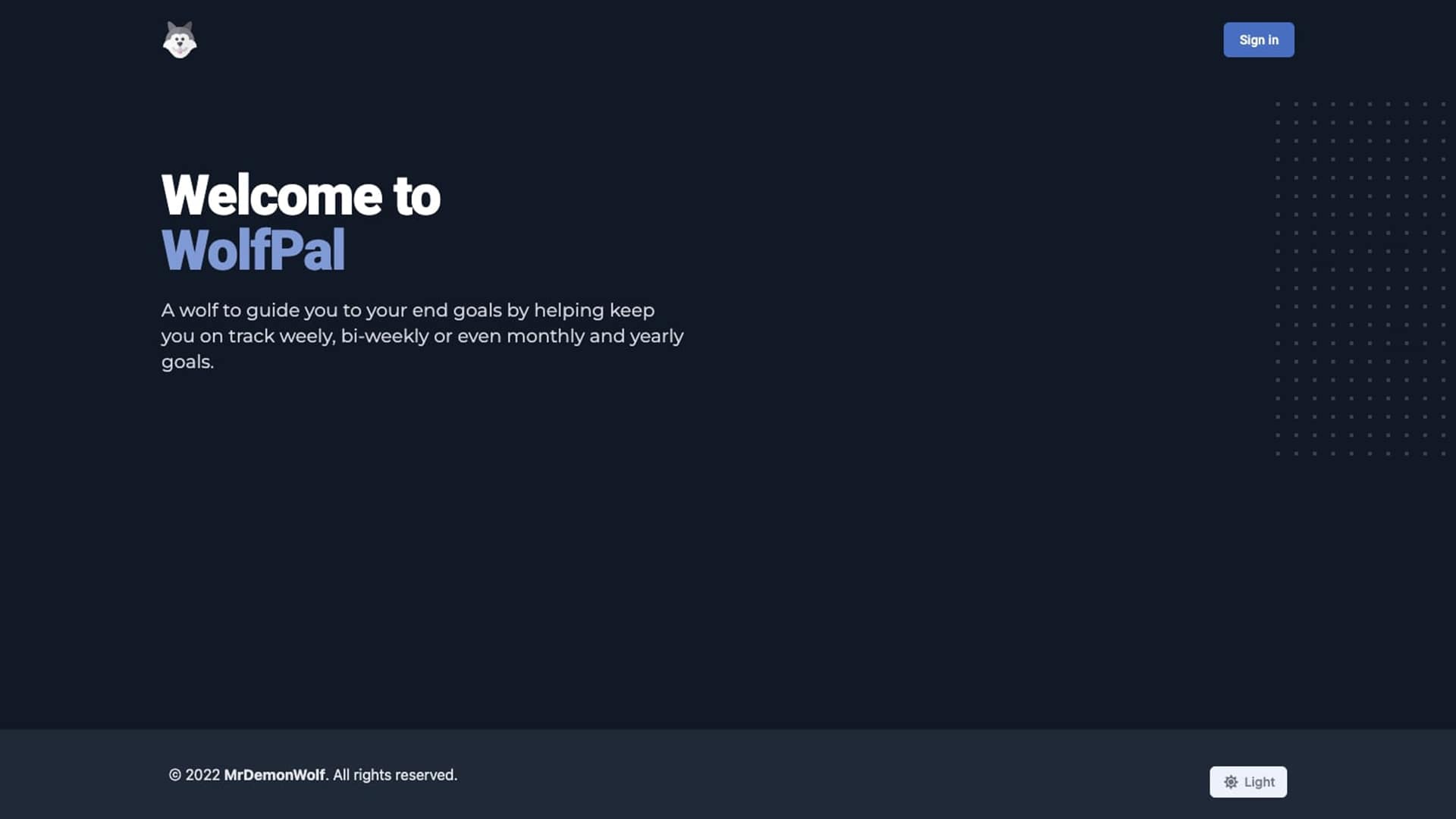 Published on : March 22, 2022
How to connect them together
When I came up with the concept of WolfPal, I wasn't aware that a tool like this had been developed to help people stay on track with their goals. My initial thought was to come up with something that would make it simple to monitor progress in life.
The idea of WolfPal sprang up as I wanted to better my skills as a developer by breaking down my targets into achievable objectives, as the concept of making tiny goals which gradually build up can aid you in completing larger objectives.
I took the plunge and ended up being exposed to the full spectrum of development, while also finding an effective method to make my life easier. I encountered some hiccups, mainly because I was unfamiliar with front-end development, but with the help of colleagues I overcame them with ease. This was an eye-opening journey for me, since my primary concentration prior to this had been back-end development.
Through completing this project, I found it incredibly advantageous to both my personal and professional growth. As a result, I'm able to track my regular activities with ease. On top of that, it's open-source design makes it so that anybody can enhance the underlying concept.
Web Application project screen grabs
I'm Ready To work on your Interesting Projects
Address
635 3rd St
Beloit, WI 53511