Are you looking to get the most out of your WordPress website in 2023? Look no further than WordPress plugins! Plugins are the perfect way to add features, design elements, and functions to your WordPress website. In this blog post, we'll be looking at 4 must-have WordPress plugins for 2023. Whether you're looking to improve the look and feel of your website, or to add powerful new features, these WordPress plugins will get the job done.
What are plugins?
A WordPress Plugin is a piece of software that can extend the functionality of a WordPress website. Plugins are written in the PHP programming language and integrate seamlessly with WordPress. They offer custom functions and features so that each user can tailor their site to their specific needs. With a vast array of plugins available, there is almost no limit to what you can do with your WordPress site. Whether you're looking to add social media sharing buttons, a contact form, or even an online store, there is likely a WordPress plugin available to help you do it.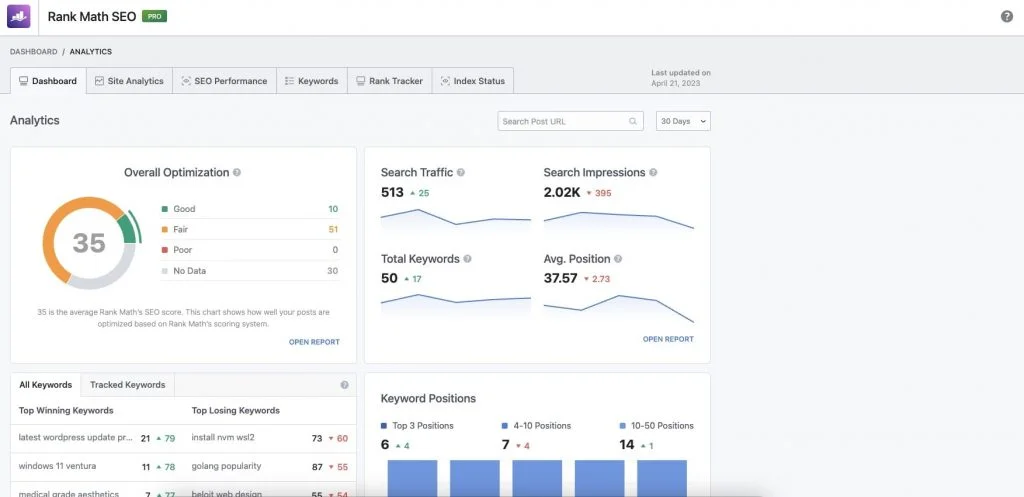 Rank Math SEO
Rank Math is a free plugin that has revolutionized the way WordPress users manage their search engine optimization (SEO). Unlike other plugins, it allows users to manage their SEO without having to purchase a premium version. It offers a range of features, such as automatic image SEO and content analysis, which help to boost the visibility of a website in search engines. With Rank Math, users can quickly set up meta tags, create internal and external links, and control the indexing of their site. It also has features that make it easier for users to analyze their data and gain insights into their website performance. Rank Math is one of the most popular WordPress plugins and is a must-have for anyone who wants to optimize their website for better search engine rankings.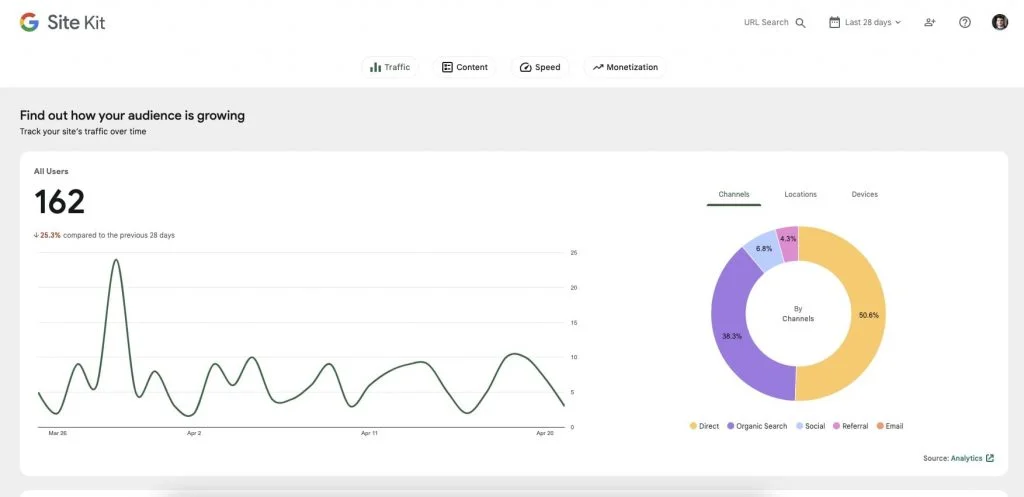 Site Kit by Google
WordPress has become a popular choice for creating and managing websites, but it can be a challenge to link Google services with WordPress. Thankfully, with the help of Site Kit by Google, it's now possible to easily connect your WordPress site to Google products like Search Console, Analytics, Ads, and more. With this plugin, all you need to do is log in with your Google account and you'll be able to instantly connect your website to your Google services. Site Kit by Google is the perfect way to make sure that your WordPress site is taking full advantage of the powerful tools that Google has to offer.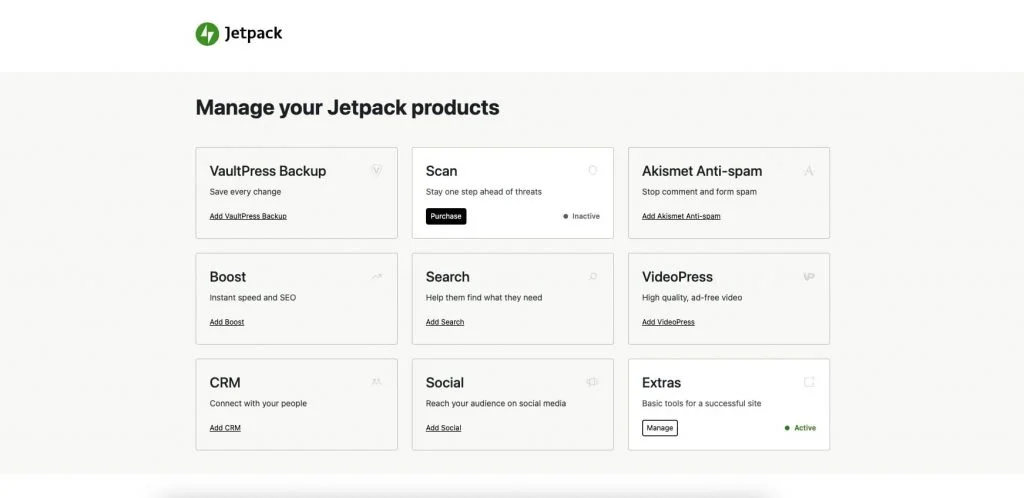 Jetpack
Plugins are a great way to extend the functionality of your WordPress website, and Jetpack is one of the top plugins for websites running WordPress. Jetpack is a powerful and versatile plugin that offers features like site security, analytics, traffic boosting, and more. With Jetpack, you can easily monitor your site's security, track and analyze visitor behavior, improve page loading speed, and optimize SEO. It also offers features for creating a customized mobile-friendly theme, creating contact forms, displaying related posts, and more. Additionally, Jetpack can be used to manage multiple WordPress sites from one dashboard, so you don't have to worry about managing multiple sites from various locations. If you're running a WordPress shop, Jetpack is an excellent choice to help make your business more successful.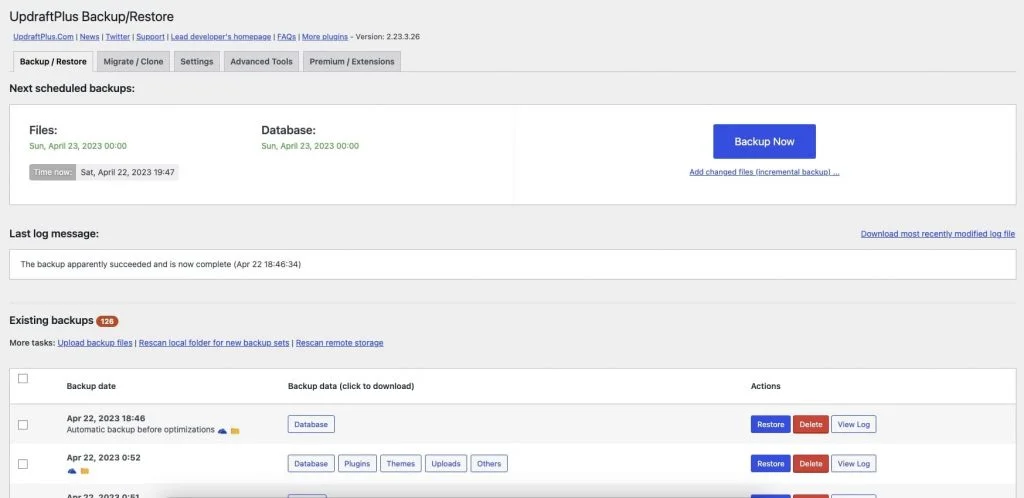 Updraftplus
Backing up your WordPress site is an essential part of maintaining a successful and secure website. Whether you're a new website owner or a seasoned pro, you know that the safety of your website is paramount. That's why Updraft plus is one of the top WordPress plugins for 2020.
Updraft Plus is a powerful backup plugin for WordPress that provides complete peace of mind by creating regular automated backups. It allows you to store backups on the cloud in remote storage locations such as Dropbox, Google Drive, Amazon S3, Microsoft OneDrive, and many more. You can also schedule full or partial backups at set intervals to ensure your data is backed up on a regular basis.
In addition, Updraft plus gives you the flexibility to easily restore your WordPress site from any of your stored backups. With just a few clicks, you can quickly restore your WordPress site to its original form without having to start from nothing. This makes recovering from disasters much simpler and faster. Finally, Updraft plus also offers support for cloning and migrations, enabling you to duplicate or move your site to another domain. Overall, Updraft Plus is a powerful and reliable backup solution that will help you protect your WordPress site from any potential disasters.
Why are plugins so important?
Plugins are an essential part of any WordPress website. They give users the ability to extend the functionality and features of their website beyond what is available with a basic WordPress install. Without plugins, WordPress would be limited in its capabilities and would be unable to offer the full suite of features that it currently offers. From SEO optimization and security to content management and analytics, plugins are the foundation of any successful WordPress site.
They allow users to customize their site without having to write any code. This makes them ideal for both experienced developers as well as those new to WordPress. With plugins, developers can add new features, improve existing ones, and extend the functionality of their site. Furthermore, plugins can save time, as they are already developed and tested so all you have to do is install and activate them.
Plugins can also help make your website more secure. Many plugins come with built-in security features such as firewalls, malware scanners, and password protection. By taking advantage of these plugins, users can rest easy knowing that their websites are safe from hackers and other malicious attacks.
Finally, plugins are great for keeping your website up-to-date with the latest trends. Many developers create new plugins every year that add new features or improve upon existing ones. By staying up-to-date on the latest plugins, users can ensure that their sites are optimized for the best user experience possible. In conclusion, plugins are a crucial part of any WordPress website. They provide users with the ability to extend their website's functionality beyond what a basic install can offer. Plugins also allow users to customize their site without having to write any code and can help make your website more secure. Finally, by staying up-to-date on the latest plugins, users can ensure that their sites are always running at peak performance.
Conclusion
Having too many WordPress plugins can slow down your website, create compatibility issues and make it more vulnerable to security threats. However, when used correctly, plugins can be an essential tool to make your WordPress site more powerful. From SEO optimization to analytics tracking, the right plugins can help you get the most out of your website. Investing in quality plugins can be the best investment you make for your site's success. WordPress developers can help you create a website that is tailored to your business and stands out from the crowd. Whether you need help customizing a plugin, optimizing for SEO, or adding a custom feature, WordPress developers are here to help. So, if you're ready to take your business to the next level with a custom WordPress website, don't hesitate to reach out and get started! Contact us here.