The overwhelming concern to stand out both personally and professionally is experienced by most rising professionals. It can be challenging to distinguish yourself in today's competitive business world. Attending networking events and building a robust online presence are proven ways to set yourself apart from the crowd.
Recently, I attended Wellness Wednesday, an event held for rising professionals of Beloit. It was an excellent opportunity to connect with like-minded business owners and learn about personal and professional branding. In this blog post, I'll share what I learned from the event and how you can unlock your potential. At the event, a panel featuring three industry experts shared their insights on building your brand and defining yourself in the professional world.
Maggie Littlefield
Maggie Littlefield, who works with EXIT Realty HGM. She discussed the importance of staying up to date with industry trends and standing out in a saturated market. She shared how maintaining a positive online presence is vital for building trust and credibility with clients. She also was involved with the Beloit Chamber of Commerce: community engagement, local insights, collaborative opportunities.
Kelly Hubert
Kelly Hubert, a panelist from Direction Photography, shared the benefits of collaborating with other business owners. She discussed how working with other companies can be an effective way to build brand awareness and forge meaningful relationships. Her focus and passion are centered around creating a fun and seamless portrait session. She takes pride in hearing how my presence brings calmness and how effortless my clients find the sessions to be.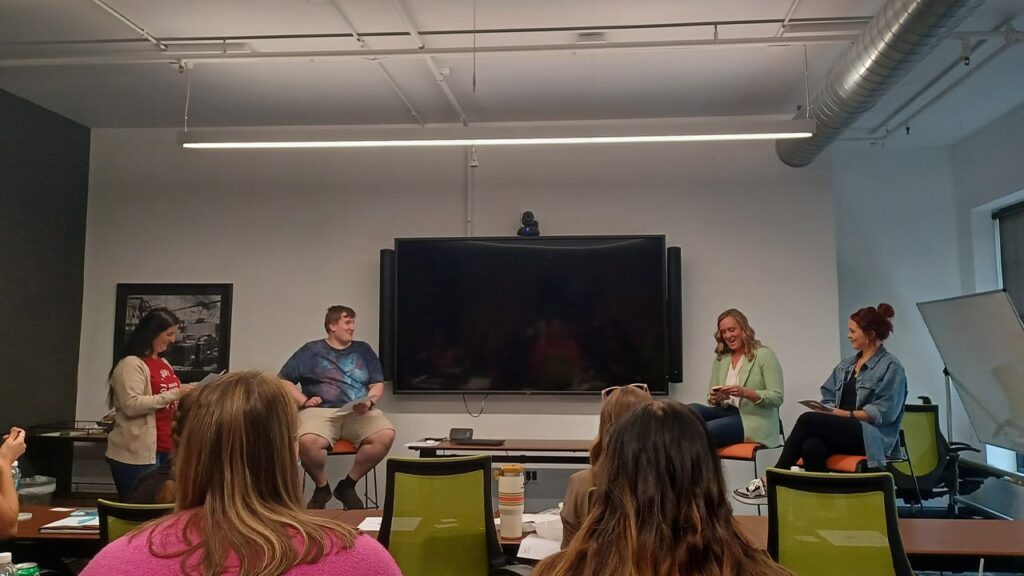 What is Wellness Wednesday?
Wellness Wednesday is a dedicated "lunch and learn" event designed specifically for business owners and budding professionals. The aim of this gathering is dual fold. On one hand, it offers a platform to connect, network, and forge bonds with other business owners and entrepreneurs, fostering a sense of community and mutual growth. On the other hand, it serves as an educational resource, teaching attendees how to enhance their personal and professional development. Each meeting provides insights and strategies to improve aspects of business ownership, ranging from operational efficiency, marketing prowess, and customer service to personal branding and leadership skills. Wellness Wednesday, therefore, is not just a networking event, but a comprehensive workshop that aids in the holistic growth and improvement of both individuals and their businesses.
Conclusion
In conclusion, attending meaningful events, such as Wellness Wednesday, can provide valuable opportunities to gain new insights and connect with other like-minded professionals. Embracing personal and professional growth, as discussed by the panelists, is essential when building your brand. The event was a great reminder that building your brand is an ongoing process that takes time, effort, and creativity. Takeaways from the event will certainly assist rising professionals in unleashing their potential and distinguishing themselves in the competitive business world.