In my last blog post I talked about a co-working space in my town called Irontek which you should read here. I was able to meet the Executive director of Beloit International Film Festival which many of you may be asking what Beloit International Film Festival or BIFF is. Well, I had the pleasure of doing an interview with Greg, who is the Executive director of the Beloit International Film Festival.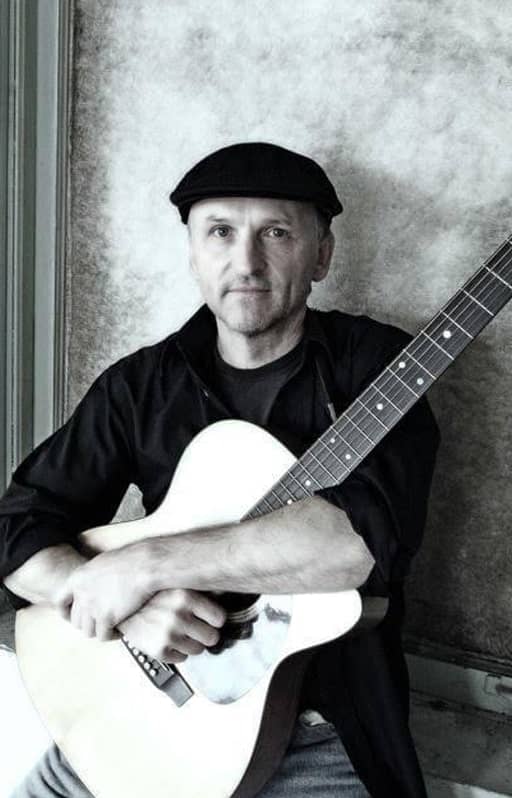 Greg Gerard is a Wisconsin native (born in Edgar, WI, 1957) with over forty years of experience in the music and entertainment industry. He is an internationally recognized songwriter and an accomplished live music performer. He has enjoyed success as a songwriter and producer on the Billboard charts and has had his own songs placed on soundtracks in both motion pictures and television programs. He has worked with prominent industry celebrities and artists including Clive Davis, Sheryl Crow, and Randy Jackson.
During the mid 1990s thru the mid 2000s Greg produced, and performed in, the legendary Heidel Singers program at the Heidel House in Green Lake, WI. During that time frame he also performed at a variety of clubs and events throughout the state of Wisconsin, and worked as a seasonal house musician at the famous Goose Blind Grill & Bar in Green Lake. He is the proud father of Stella (20 yrs) and Gabriel (18 yrs), who were born in Green Lake and now live in London, Ontario, Canada.
Greg is currently the Executive Director of the Beloit International Film Festival in Beloit, WI, and has worked for BIFF in a variety of roles there for over 17 years. He is a celebrated local entertainer, working gigs throughout the region as a solo artist. Greg also continues to write and produce music with associates in Los Angeles and Nashville and is currently performing with Beloit area singer-songwriters on a regular basis.
How did Beloit International Film Festival get started?
The Beloit International Film Festival was the idea of a group of people involved with business, education, the arts, and entertainment in the small college city of Beloit on the Wisconsin-Illinois Stateline. Beloit has always been a community that, as it changed, challenged itself with new ideas, changing its identity and improving life for its citizens. The Festival founders wanted to show that a small city with spirit and drive could challenge settings and established programs far larger and better endowed.

The BIFF concept was presented to the community at a series of breakfasts and luncheons as the originators sought financial support, emotional encouragement, and volunteer involvement. Local industrialists Ken and Diane Hendricks stepped forward with a challenge, offering to match up to $40,000 raised from the community. The challenge was met within weeks and, in January 2006, just six months after the concept was promulgated, the first BIFF was presented at a half dozen venues throughout Beloit's downtown area.

It started as a long weekend designed to introduce the stateline community to the creative and cultural inspiration, challenges, and artistic rewards of cinematic art. An early principle of BIFF was to honor and celebrate ALL filmmakers in attendance and encourage audiences to recognize their work by engaging in exciting conversations. Social events went late into the night as filmmakers found a dedicated cadre of film lovers who filled their screenings and stopped them on the street, bought them lunch, and discussed their work.

One of the earliest events which has now been duplicated by a number of Festivals, was the Silent Film Showcase, presenting great films from the silent era accompanied by a new or original musical score, performed by the local symphony orchestra. The first show was sold out.

Another early project that has been honored, and continues today, is the "Kids at BIFF" program, designed to develop and educate the next generation of moviegoers. Each year, several thousand fifth graders from the region are brought to one of the large venues to watch and discuss a number of carefully selected films, presented in cooperation with the Kids First Foundation.

In 2012, with the growth in submissions and visits by as many as 180 filmmakers annually, BIFF expanded to ten days and used the additional time to celebrate the work of juried and non-juried local filmmakers representing Wisconsin and Illinois. The Wisconsin-Illinois Showdown now takes place the first weekend of BIFF and allows local filmmakers to establish relationships with other artists and to discuss their art and craft.

In 2014, in cooperation with local businesses and Beloit College, BIFF became a year-round Festival with films shown weekly, usually with filmmakers in attendance or electronically connected. During the summers, with the gift of a large inflatable outdoor screen, BIFF was able to show family films at parks throughout the area. But the basic concepts of BIFF continue. Selected films are shown mostly in small venues, seating 30-100, most of them within walking distance of each other. The town and restaurants take on a Capra-esque spirit as audiences move between venues. Large events, such as the annual BIFF Sing Along musical, the final Classic Film Showcase, presenting a great popular film selected by the community, the Silent Film Showcase, and BIFF CARES, which groups films with a social theme, continue to sell out larger venues.
Who founded Beloit International Film Festival?
BIFF was founded by Rod Beaudoin, Executive Director of Beloit Riverfest, Ron Nief, Director of Public Relations at Beloit College, and Becky Rogers, GM of The Beloit Inn.
Did the pandemic affect Beloit International Film Festival?
BIFF was fortunate to have finished the 2020 festival about 2 weeks before the pandemic shutdowns began. So initially, the organization was not profoundly affected. BIFF had been in an austerity phase for about one year before the pandemic and had been able to bank some reserves. With the help of some government PPP assistance and a generous grant, BIFF was able to maintain a healthy bottom line, despite 50% plus losses in ticket revenue during 2021 and 2022. Virtual attendance in 2021 was respectable but well below the normal in-person numbers that had been common since 2012. When the festival went back to in-person attendance in 2022 (with a scaled down virtual component, as well) sales did not bounce back to 2020 numbers. The festival occurred at the tail end of the Omicron variant stage of COVID-19, and many regular attendees were still not ready to risk health conditions in BIFF's festival venues. BIFF is expecting to see attendance levels tick back up to normal over the next 2 years.
What got you into Beloit International Film Festival?
I was working as a musician and living in Green Lake, WI, when BIFF founder and longtime collaborator in the music business, Rod Beaudoin, asked me to come to Beloit to help out as an A/V technician for the inaugural 2006 festival. After that I became the Operations Director and ended up wearing other hats as well, including Artistic Director, Programming Director, and Assistant Director. In 2019, Executive Director Marty Densch resigned and was asked by the Board of Directors to take over as the new Executive Director. I am currently beginning my 4th cycle in that role.
Why should people go to Beloit International Film Festival?
BIFF is a boutique, arthouse-style festival nestled in the heart of the Beloit city center and occurs at a unique time of the year, when little else is going on in the stateline area, and cabin fever is raging after months of upper midwest winter weather. BIFF is patterned after the original Sundance model, featuring several theaters in converted bars and restaurants, as well as Beloit College campus theater facilities and occasionally making use of Beloit's local commercial theater multiplex. The festival is regionally famous for its remarkable hospitality and devotion to Wisconsin and Illinois filmmakers. A balanced lineup of quality feature-length and short form narratives, docs, and music videos comprise the annual schedule of film content. The festival takes place at a time of year (last weekend in February thru first weekend in March) when little else is going on in the stateline area. Crowds of filmgoers fill the streets, bars, restaurants and shops. Visitors will enjoy exceptional independent film screenings, engaging Q&A sessions, and a wide array of cuisine and shopping options. Two high-quality hotels in the city center provide satisfying accommodations in the midst of festival activities. BIFF is considered by many Beloiters to be the single best arts and entertainment event of the year in the stateline area.
What's your fav thing about the Beloit International Film Festival?
My favorite part of BIFF is the way in which our filmmakers interact with the community. Our filmgoers ask so many great questions during Q&As that follow many film presentations. We all enjoy the opportunity to learn more about the how films were made, what the inspirations and hidden meanings might be, and who these artists are when they're not making movies. Sharing a drink or a bite with filmmakers at one of our downtown locations during BIFF is a priceless experience.
What is Beloit Film Works?
BFW is a location scouting & management service for film, commercial, and photo productions visiting Beloit, WI and the surrounding area, providing services for film, commercial, and photo productions visiting Beloit, WI and the surrounding area. BFW represents hundreds of film-ready locations in the Stateline (Janesville, Beloit, Roscoe, Rockton, Rockford, and more) area. Commercial producers, filmmakers, media creators, photographers, actors, and independent production managers are all welcome to BFW's free location scouting and management services. BFW is passionate about film and showcasing the community as a prime location for film production.
If you want to learn more about the Beloit International Film Festival can check out the Facebook page for news on events here. Also, if you want to learn more about the festival as well you can visit their website here.